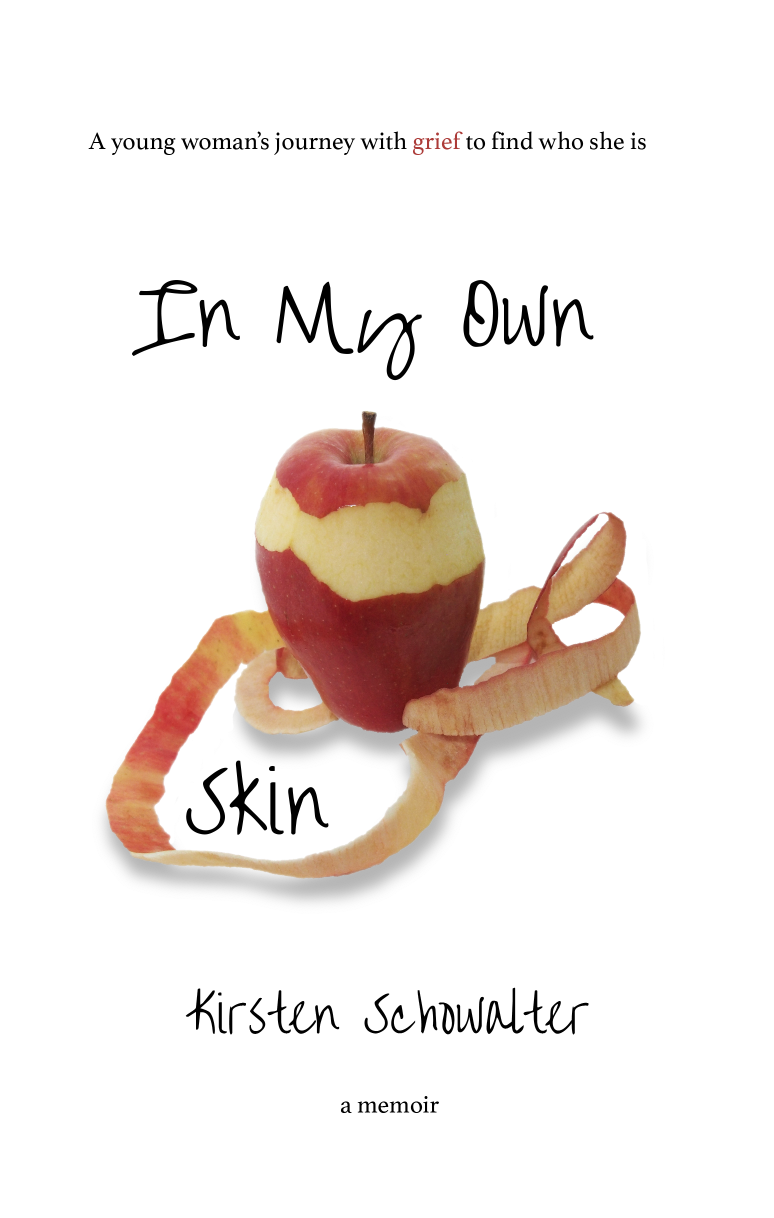 "Beavers use their teeth to cut down trees." Father talking to daughter. From this husband-father-scientist-physician, we experience the relationship, and learn what life is as he talks to her in high-level talk. "Life is just carbon, nitrogen, and oxygen…" Intimacy and objectivity.
That day, she was 14; Kirsten, her Father, David, a Mayo Clinic Physician, Mother, Karen, and three younger sisters were in the car. They were driving home from what seemed like an ordinary family vacation when there was a crash.
Ten years later, unexpected changes in location causes the small circle that is her family to tighten as Kirsten grows into her own sense of self.
Like Rilke, she loves and mourns simultaneously. Kirsten Schowalter, like her younger sisters, entered the car as a teenager, along with her mother–after the crash, she comes out immersed and detached. A writer. Older with the story, echoing Rilke still, delivering her all with younger descending joy.
This terrible story, now in your hands, in all of its terrible beauty.
Gift it Forward
Would you like to gift this book to another person? Send a gift of $25 and I'll gift a book forward.
Click here to gift it forward.
Reviews
"From the first page, I couldn't stop."
-Anon
"Kirsten is a beautiful writer. She put me RIGHT THERE in the story and kept my attention."
-Linda
"I have never read a memoir so vivid, so passionate, so affectionate, so loving and so touching. I am convinced the memoir deserves a Pulitzer."
-Gobinda
"An amazing book that enriched my life by filling my heart with shared memories of the past and more. It also helped my heart to understand how normal it is to grieve. Even after many months and years your heart can be stirred again. Understanding grief is hard but Kirsten helped me more than words can say."
-Marie
"What an amazing story of life & living. Pillars of strength, courage and such understanding of our human condition. Great read."
-Birddogski
"It is a beautiful and thoughtful reflection on her very difficult journey—it was interesting to see it all through young eyes. It was such a lot of weight on her shoulders that she felt. Through the book I could feel the respect and love and pure appreciation for her parents that Kirsten holds. That was beautiful. And I loved how the girls rallied around their mom pursuing her dreams. What a story—and it's all true!!!"
-Laney
"The story of Kirsten Schowalter's life is sad but is also heartwarming and inspiring. The death of her father at such a young age causes her to wonder why? He had so much to give to the world and a wife and four daughters who adored him. Why did he have to die? In the same way that Martin Luther King left us filled with inspiration but with much work left to do, Dave's death changed the people he left behind. The family bonded and supported each other to work toward their goals and accomplish their dreams. The book is brutally honest about the pain and the darkness that follows the death of a loved one, but Kirsten also shares her personal growth that lead to a deep understanding of life. It is a story of hope. I recommend this book which leaves you with a sense of gladness that life continues on."
-Maribeth
"Kirsten's style of writing makes for an engrossing read and her voice was so clear throughout the story. Several tears were definitely shed while reading this book! Her story made me thoroughly reflect on how people handle death and grief and how pain (and the lessons that can be derived from it) are still poignant years later. Excited to see the next book from this author!"
-Anisha
"Kirsten does a great job of telling her story from her mature perspective. We chuckled and cried while reading this very engaging book. Great read!"
-Handballplayersrock
"An honest portrayal of how an early tragedy in the author's life led to a long and continuing journey through grief and growing up. Told with a clear, engaging voice, Schowalter illustrates how family, friends, and the snapshot moments (the good, the bad, and the ordinary) created from their presence in our lives can impact and direct us in ways we never expected. Highly recommended."
-Lisa
"This is a new, young voice who nailed it on her first try. The book is thought-provoking, heart-searing and wonderfully candid. She juggles heartbreak and memory with hopefulness and a zest for life in all its complexities."
-Jane
"I usually am reading too many books at the same time and was continually drawn back to this story. There is wisdom in this story that only comes with experience, whether it's good or bad. I think you will enjoy it. The way she writes reminds me of Agatha Christie."
-A Cyclist
"Hauntingly beautiful."
-Virgil